About On-demand Package Delivery App
Jabrool is one of the on-demand courier delivery apps that connects courier services, delivery drivers and customers (parcel senders) in real-time across Saudi Arabia. The customer's application allows businesses to transport goods, items, and other packages from one place to another place, whether home or workplace, without any hassle. Further, the customers get a chance to select the delivery service type from Jabrool Budget and Jabrool Express and send the deliveries anywhere across Saudi Arabia with great customer service without going to a post office.
Drivers undergo a thorough background check before their profiles are approved. These drivers get paid for their services. Using Jabrool application, users get instant access to one day or same-day delivery services irrespective of the type and size of the shipment.
Top Features of Jabrool App
Customer's App
1
Choose Package Type
The customer needs to select the type of deliveries according to the size like small, medium or large. This information about size along with the distance of deliveries helps to quote the delivery services charge.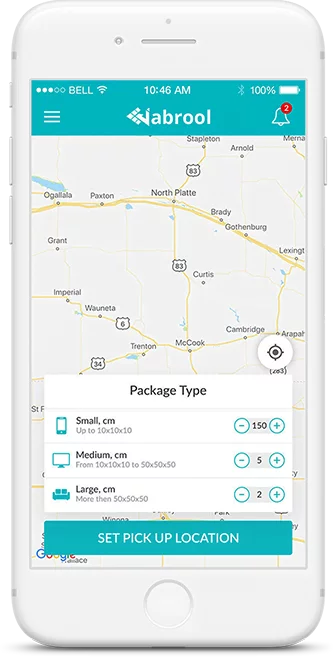 2
Add Pick-up Location
The customer needs to add a pick-up location for scheduling a delivery job with the shipping service provider. As the customers enter the location, the application calculates the driving distance for the transportation of products.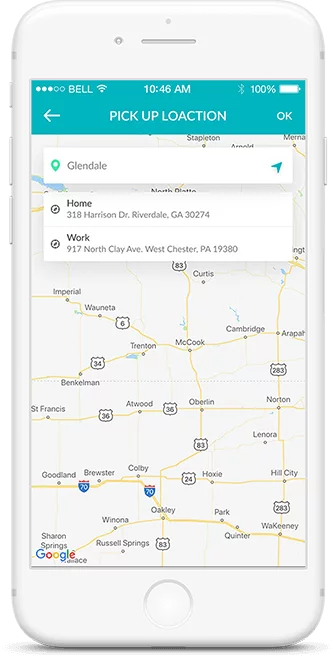 3
Price Quote
Customers get a price quote as per the driving distance, size, and type of package delivery. From two delivery types, including Budget and Express, customers choose one of these deliveries as per the need.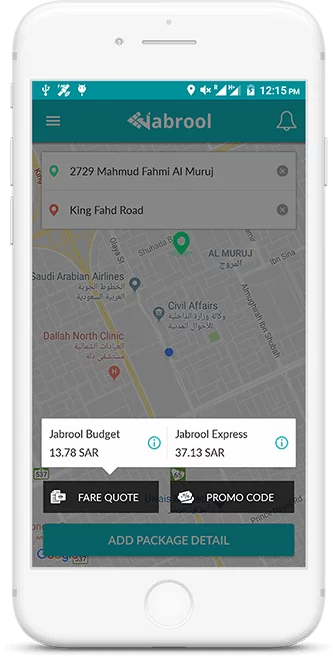 4
Real-time Tracking
Customers are allowed to keep track of drivers and get real-time updates using the package tracker feature. Further, customers can check the estimated arrival time of delivery jobs with the tracking number on the mobile device.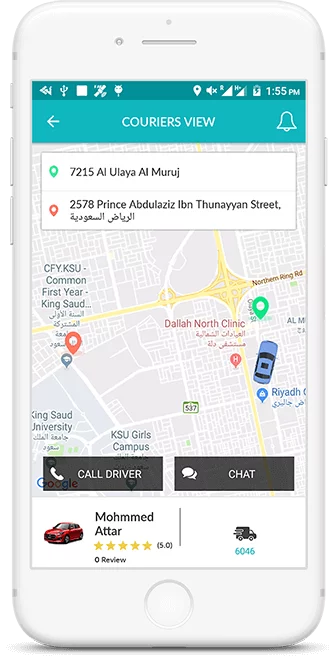 5
In-app Chat and Calling
The customers have an option to contact the delivery driver with either an in-app chat or a call feature. They can easily discuss issues, questions or a problem related to base pay, or parcels' tracking, thus, enhancing user experience.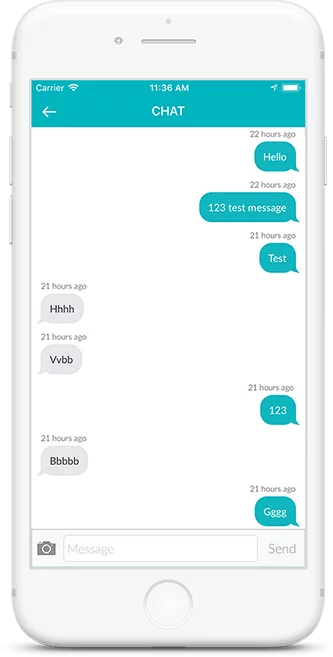 6
Payment Options
This package-delivery application gives two options to make payments viz. credit card (any bank account)and cash. Users choose any payment method they prefer. It is very safe as users get a unique code for each transaction.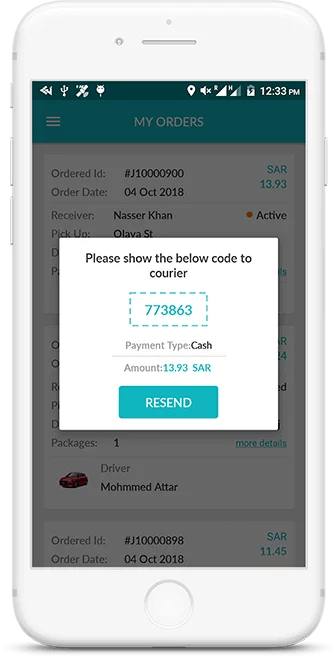 7
Manage Orders
The customer gets to manage all their orders whether active, completed or canceled in the application. They get all information like order id, order date, receiver, pick-up address, drop-off address, and delivery person.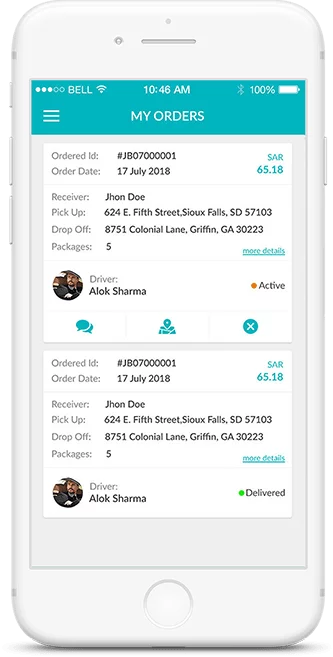 Delivery Driver's App
1
The new request arrived
Drivers get a new request pop-up that he can accept and decline. The pop-up shows pick-up location, drop-off location, item description with delivery type and total packages with weight.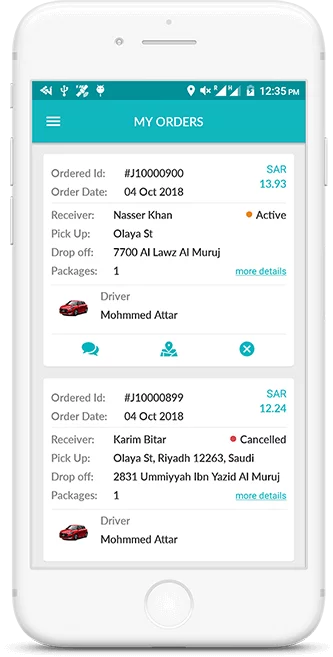 2
Pick-up location
Drivers get a pick-up location and tracking number of the package and he can check the driving direction and estimated time to reach the location.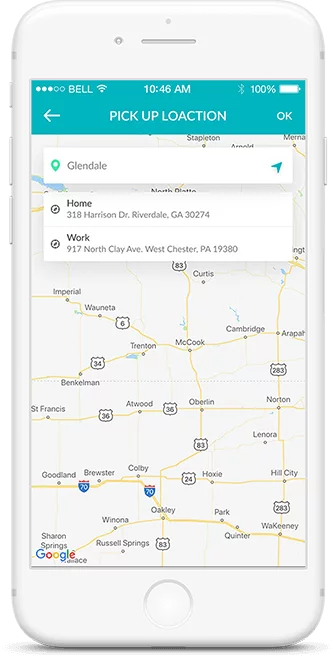 3
Payment confirmation
Drivers will get a payment confirmation update. Even, they just need to enter the code received on the client's mobile number or email address and accept payment in cash or card.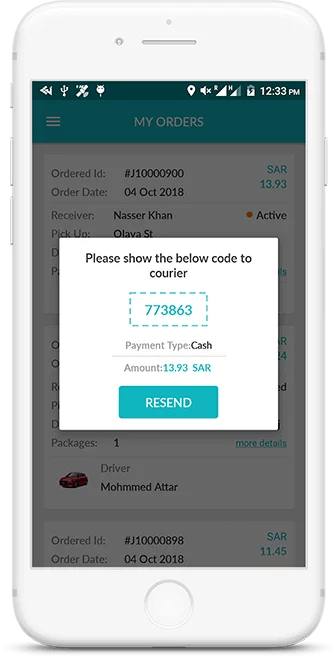 Have an on-demand app development idea in mind? Get in touch with us and find out how we can help you.
Other Related Apps Developed by Us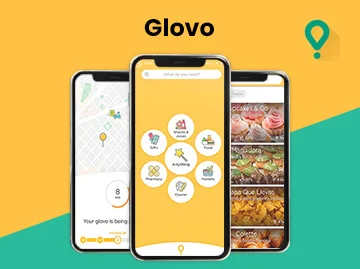 Covered by TechCrunch, Glovo is one of the best on-demand delivery apps, allowing users to pick up and delivers anything…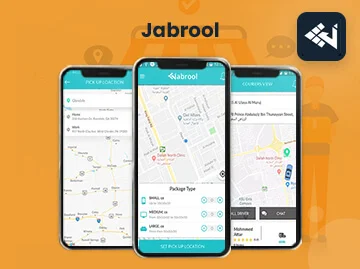 Jabrool is an on-demand package delivery apps solution that allows Saudi Arabia residents to get in touch with nearby package…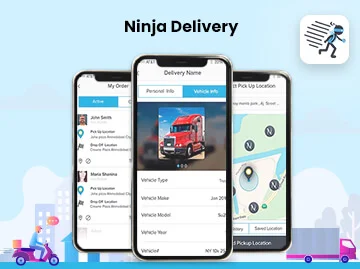 Ninja Delivery is an on-demand package delivery application, enabling users to request deliveries and track items in real-time. Users will…
Appreciation from Clients
Space-O helped to design the app in a very user-friendly way. They helped us to navigate solutions for the app.

I would like to thank the entire Space-O team for helping us with our photo editing app. We have been working with other developing teams before, and we were able to find Space-O. And all the other developers failed to deliver all great working apps for us. Space-O helped to design the app in a very user-friendly way. They helped us to navigate solutions for the app. And overall went above and beyond with our request.

They were highly recommended to me by my mentor and I am so glad that I chose to work with them.

This was the first app I've ever developed and they been extremely helpful every step of the way, answering questions, writing recommendations, and tips. If you're looking for a high-quality app, definitely go with Space-O technologies.

We were all quite demanding in terms of quality, but Space-O has managed to go beyond, to fulfill our expectations.

When we started 2 years ago, the main struggle was to find the right developing team, because the problem was we were all quite demanding in terms of quality. And, this showed that we were able to develop some successful apps. But, this would not have been possible without Space-O.
Douglas Laver
Australia
The Space-O team were great to work with. Every part of the process went as per the agreed schedule, and the finished prototype met, and in most cases, exceeded my expectations. While Space-O wasn't the most price competitive of the quotes I received, the quality of their work, professionalism, and product, was well worth the additional cost. Highly recommend, and will continue to use their services for future projects.
Philip
United Kingdom
They performed in all aspects excellently. They have given well-appreciated discounts at various stages of the project and also with suggestions that saved cost. When it comes to delivering, they were always ahead of time. We don't know how they do that but that's very impressive. Their agility and customer support is on a different level, well appreciated.
Ashton Asherian
USA
Space-O Technologies showed genuine interest in the project. The efficient team delivered quality results at a cost-effective price. We wanted to develop a minimum viable product that would be ready for scalability. It was a great experience working with them. We are so happy that we had the chance to meet Space-O. We love their work. Their project management and structure were amazing. The team loved what they were doing. There was passion behind every single piece of work.