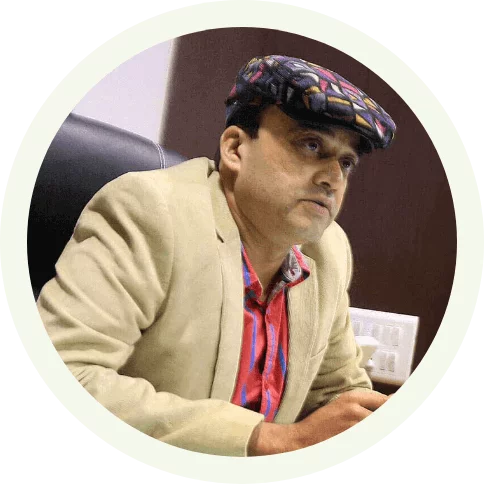 Rakesh Patel
CEO & Founder
In his two decades of long career, Rakesh has played important roles in versatile areas of the software business assuming responsibilities as System Analyst and Design Architect, Project Manager, Functional Consultant, Head of Business Development and a Business Unit Leader.
Rakesh has been in software industry since 1992 and working on the development of mobile applications since 2008. In his carrier, he has overlooked the delivery of more than 4400 mobile application projects. He has defined successful business models for the clients that worked flawlessly for them.
As an entrepreneur, he started Space-O in 2010 and has now 200+ developers working on mobile technologies across 3 different offices, USA, Canada & India. Rakesh also contributes to the overall vision of the organization as a mentor.
Jasmine Patel
CFO & Founder
Jasmine Patel leads International Taxation, Financial Planning, Budgetary Control and Financial Risk Management of Space-O Technologies.
Her major responsibilities include assurance of projected revenue goals, cash-flow management and adhere to regulatory and compliance requirements.
She provides strategic leadership for the new initiatives and partnerships that Space-O considers investing in time to time. Her view becomes a key decision factor because it is finance-biased and new initiatives are likely to fail if the finance point of view is not given the attention it deserves.
Jasmine's attention to detail is almost fanatic when she projects, evaluates and ensures the financial health of the organization.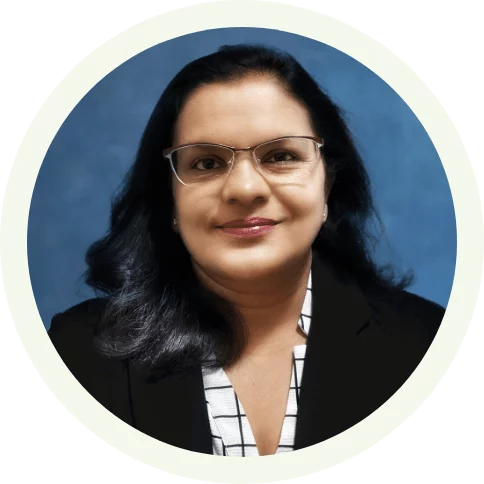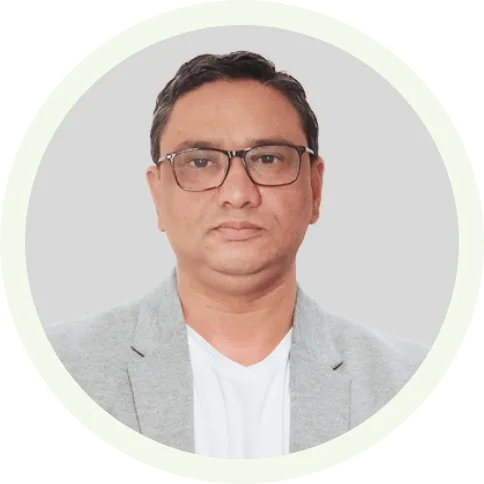 Bhaval Patel
Director (Operations)
Having 20 years of rich career experience, Bhaval who joined as a Project Manager with Space-O in 2011, has climbed the ladder of success to Director (Operations) now.
No matter what his title is, he is ready to make things happen and he is not just ready but he actually makes things happen. A hard sales master by profession but wears different caps depending upon the companies needs. Being a hard worker, and ability to energize & boost the teams working with him, and a person who believes in continuous learning leads different functions of business by assuming personal risks and making the decision that has resulted with tremendous good business.
Bhaval believes that when a person joins Space-O which aims to be India's fastest growing Mobile Apps Development Company, he has the same possibilities that Bhaval had. That is to make their dream come true, by putting in whatever it takes, by assuming personal risks while creating value for the stakeholders, by doing the things because they are right, not because their senior has told them to do… When you choose a company to work with, either you will be taught to "comply" with the rules and be a cog in the wheel or you will be given freedom to create your own destiny. Work with a company who fulfills your dreams.
A true leader is one who takes out time to share their knowledge to others and Bhaval does the same, he likes to motivate and gives management training to his team members and keeps them updated with the latest business and management traits.
Narendra Purohit
Vice President (Products)
Narendra Purohit aka NP, having in-depth knowledge about Software Delivery and 14+ years of experience in Web and Mobile App development industry.
He is able to take a clean sweep and able to meet or exceed stakeholders needs and expectations. Being a hard taskmaster in dealing with clients he is able to convenience clients and sweep them in his hands and client are very much satisfied with his communication and action, he involves in making compromises with different groups in order to meet or exceed stakeholders needs and the pace at which he is able to deliver the projects are unbelievable. He makes sure he keeps up with his client commitment at any given point of time.
NP believes in working on people and that makes him being very supportive towards his team members. Keeping the value of Space-O that believes in the culture of getting things done; fast, which means, no matter how ugly the problem is, NP makes sure it is done (and smartly) even if it has to get head over heels.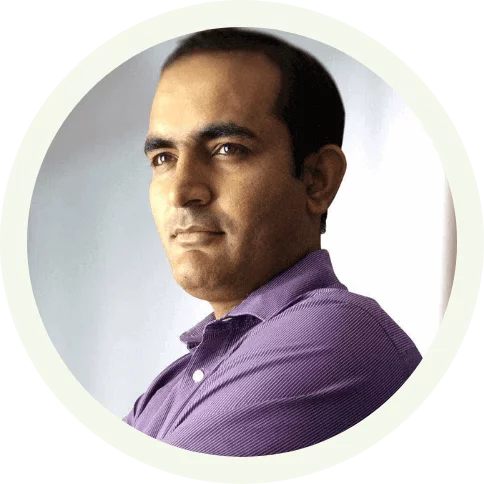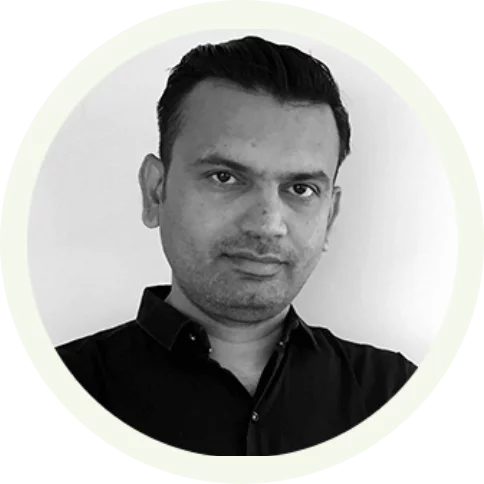 Jigar Mistry
Vice President (Technologies)
Jigar Mistry is one of the technical pillars of Space-O Technologies. Being in the Web and Mobile app development industry for more than 11 years, solving critical technical problems is as easy for him as taking a sip of tea.
His expertise says more about him than words can ever do. He has extensive experience in client-server development using Swing and AWT, Servlets, Applets, JSP, JavaScript, HTML, JDBC, Spring, Hibernate, Struts MVC J2EE framework, Ruby on Rails.
Ankit Shah
Vice President (Operations)
Started his career in VB6.0, then .NET for ERP projects and eventually found his comfort in the mobile app development world.
Having 11+ years of experience in the IT industry, Ankit Shah joined Space-O family as a team leader in the year 2011. He has played various roles in the company from Team Leader to Product Manager to Outsourcing Manager to Sr. Project Manager to the collection and Finance head.
A hard task master, but the most loving person in the team. Till date, he has the most successful customer satisfaction stories. He is well-known for his instant solutions to various problems and can suggest the best possible ways to make your app successful in the market.
Ankit believes that leaders do not create followers, they create more leaders and this is the reason he has the best leadership qualities in him. Considering the "Get Things Done" culture of Space-O Technologies, Ankit always ensure that the things are done in the right and smart manner.
From Ankit's point of view, customer stands at the top following employees and stakeholders.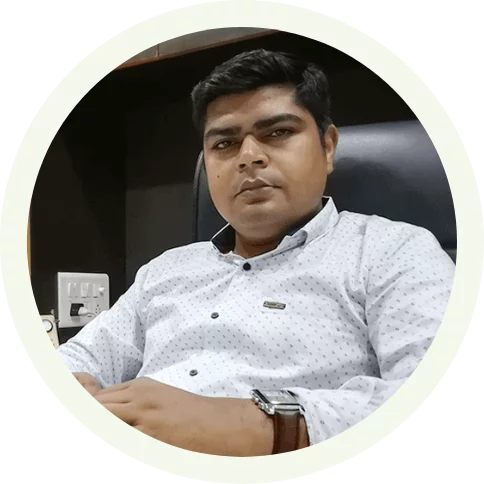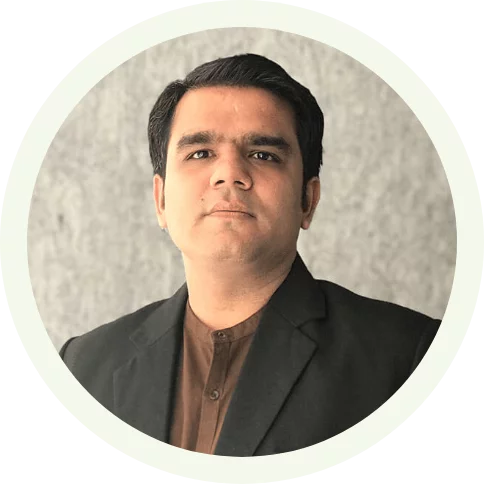 Dharit Gajjar
Vice President (Sales)
Dharit has 8+ years of experience in developing new business in assigned territory and converting generated leads into business. He has been with Space-O since the last 4 years, started his career as a Sr. Business Development Executive and quickly moved up the ladder by consistently achieving higher sales growth.
Dharit heads a Business Development team that consists of Lead Generators, Business Development Executives, and Business Analysts. His ability to understand client's needs effectively and efficiently is one of his USPs. With his blend of techno-commercial skills, he adds flavor to the organization in bringing in repeated clients.
Dharit believes in 'Client First' policy and goes the extra mile to give the customers what they need.
Vijayant Das
Assistant Vice President (Operations)
Vijayant Das (VD) is the Assistant Vice President of operations at Space-O Technologies. He is responsible for managing day-to-day operations to ensure smooth execution and delivery.
Joined Space-O in the year 2016 as Senior Project Manager, VD has successfully delivered over 30 projects. In fact, he was one of the most appreciated project managers in the company due to his excellent communication, leadership quality, and commendable understanding of the project domain.
With 11+ years of experience in the IT industry, VD has played many roles in the entire career, such as Business Analyst, Domain Specialist, Project Manager, and now AVP in the company. He believes that change is inevitable and it is the only constant, so this is the reason VD is always open to new opportunities and changes that life brings.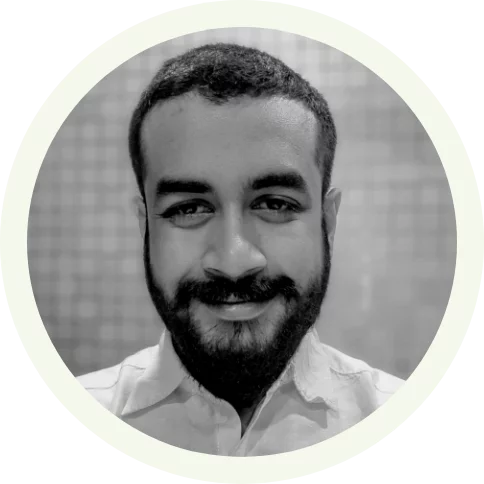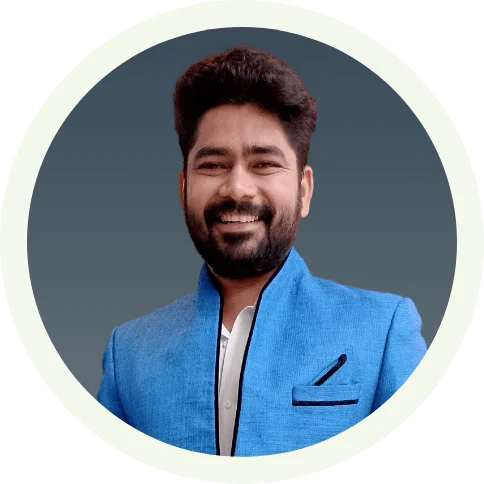 Yuvrajsinh Vaghela
Assistant Vice President (Digital Marketing – Service)
Yuvrajsinh has been associated with Space-O Technologies since 2016. Joined as a Sr. SEO Analyst, he secured two promotions within five years. He is currently working as an Assistant Vice President (Digital Marketing) in the service division.
He had been covered by Divya Bhaskar and Sandesh newspaper as a LinkedIn influencer. He often shares his experience in reputed publications like Entrepreneur, Clutch, and Upwork. Having 9 years of experience in the digital marketing field, he is responsible for growing organic traffic and business on the website.
Yuvrajsinh believes and focuses more on process optimization. He believes if the process is in line, it can directly impact the end results.
Nirav Shastri
Assistant Vice President (Digital Marketing – Product)
Nirav Shastri is the Assistant Vice President (Digital Marketing) at Space-O Technologies. Currently, Nirav oversees the marketing work of the entire product division and plays a vital role in identifying new digital opportunities. With 10+ years of experience in the digital marketing industry, Nirav has worked for different businesses, taking them to new heights.
Joined Space-O as Sr. Digital Marketing Executive in 2018, Nirav soon climbed the ladder of success by delivering consistently excellent results. So far, he has successfully achieved his milestones like increasing business leads, boosting organic traffic, and growing the company's online reputation.
He has special expertise in conversion enhancement and creating highly converting landing pages. His tenacity is to develop and execute a cohesive marketing plan to boost brand awareness.
Nirav always believes in adopting new trends and technologies and thinks about transforming people's daily lives.