Custom Fleet Management Software Development
We design and develop cloud-based fleet management software for enterprise companies. Want to track, analyze and easily manage your fleet operations?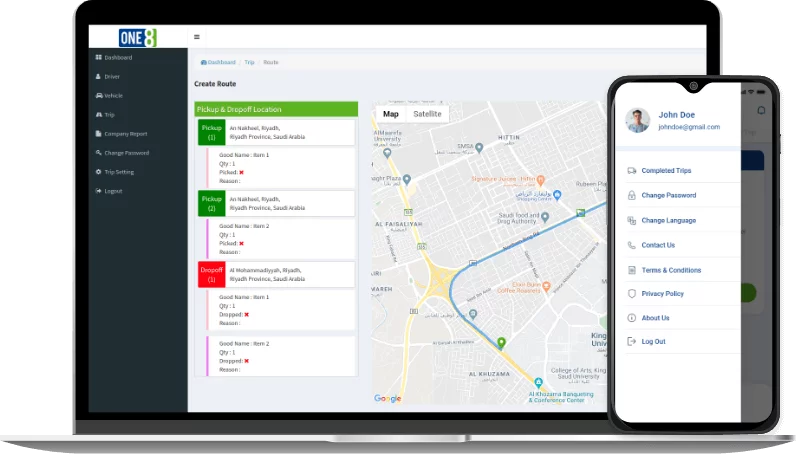 We Develop Fleet Management Solution for

Corporate Fleet Companies
If you are an owner of a corporate fleet company with a number of private cars and drivers and looking to manage day-to-day fleet operations easily, then fleet management solution is the right option.
Get A Free Quote

Transportation & Logistics Companies
An owner of the transport and logistics company, who want to automate his fleet operations like truck & driver management, tracking and reporting.
Get A Free Quote

Flight & Aviation Companies
Develop your own fleet management solution for your flight and aviation company that allows you to manage your day-to-day flight operations and crew members.
Get A Free Quote

Shipping & Marine Companies
If you are shipping and marine company owner and want seamlessly integrated fleet management solution for safe and secure data to blow between vessels and onshore offices.
Get A Free Quote
Fleet Management
Solution Development
Want to develop an online fleet management software to manage the fleet in real-time? We develop mobile and web-based fleet management solution to track and create detailed performance reports and business-critical data on a single dashboard.
Space-O Technologies has expertise in developing a smart and easy-to-use fleet management solution for your enterprise, giving everything that you need to manage a fleet, whether you have 10 or 10000 vehicles and equipment. Here, we have a team of experts to develop an advanced mobile app and web-based fleet management solution to dynamically plan your daily fleet activity, manage drivers, automate driver assignments, and fleet monitoring and scheduling.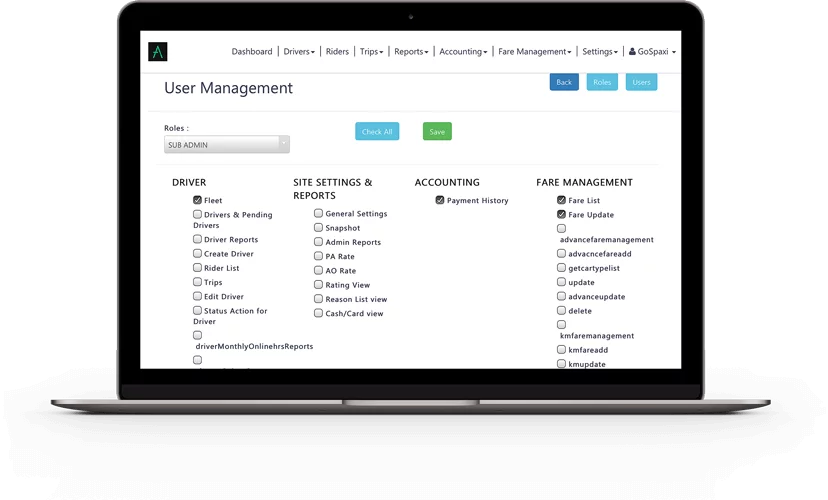 Features of Different Management Solutions
That Developed By Us
Here, we have already developed both an app and web-based fleet management software development for over 15
enterprise fleet businesses with the following features: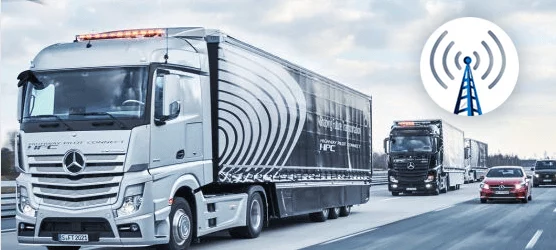 1
Real-time Tracking
You can constantly track the vehicles in real-time. With geo-location, you will get the exact location of your vehicles so that you can keep an eye on them.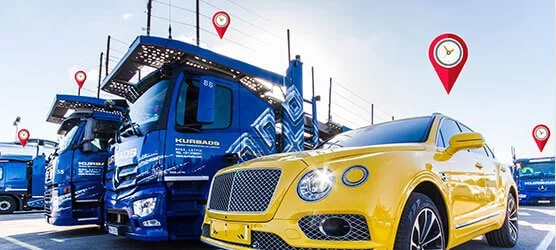 2
Job Scheduling
Schedule all the jobs and distribute those jobs among your drivers and vehicles as per your convenience. Moreover, manage and track all the jobs that are performed and pending by drivers with job scheduling feature.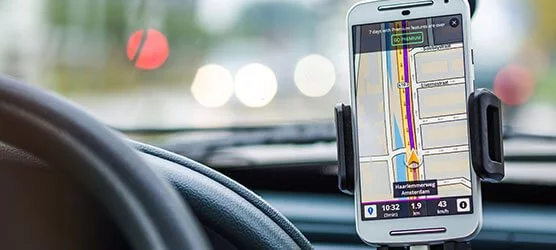 3
Live Map
Get a map-view for your fleet and commercial vehicles so that you can constantly track and monitor your vehicles the way you want.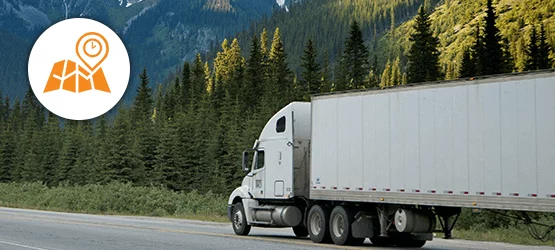 4
Route History of Vehicles
Get a detailed route history for each vehicle in your fleet, helping you to know and measure where your vehicles have been running. You can easily track route history of your all vehicles at one platform.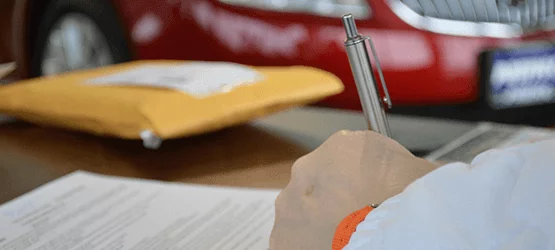 5
Analysis and Reporting
Get in-detailed insight and report of all fleet expenses and real-time visibility of complete fleet information. You can also check and compare the cost between fleets on a yearly and monthly basis.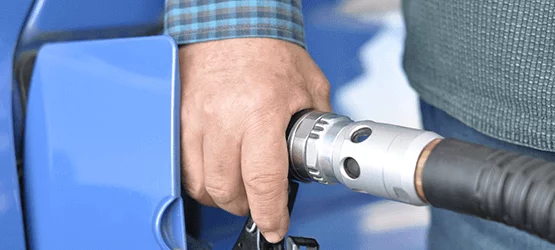 6
Fuel Management
Get a complete visibility of fuel costs and a picture of vehicles with high costs, so that you can take necessary steps to save and control your fuel costs.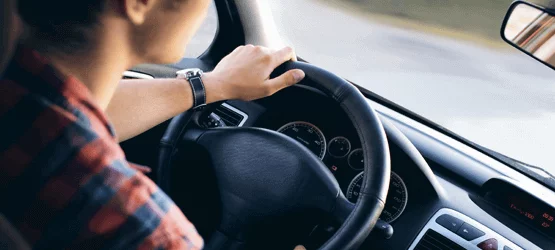 7
Driver Safety Monitoring
Get insight into your drivers' on-road habits and improve your drivers' performance. Moreover, you can track latest driving trends so that you can develop driver safety performance benchmarks and track them constantly.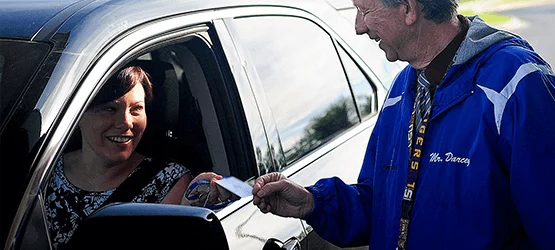 8
Driver ID
Provide all your drivers with a unique ID and integrate all this data into your own fleet management solution so that you can easily track data of each driver separately. You will also get detail information about each driver and track his performance.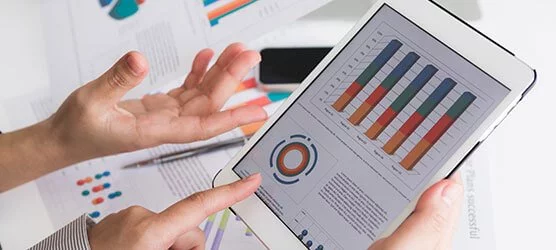 9
Fleet Data
Getting an access to detailed data about your fleet like all the driving routes, total fuel consumptions, driver assignments, total completed jobs by drivers and revenue become a lot easier. Check and monitor all this information with just a few clicks.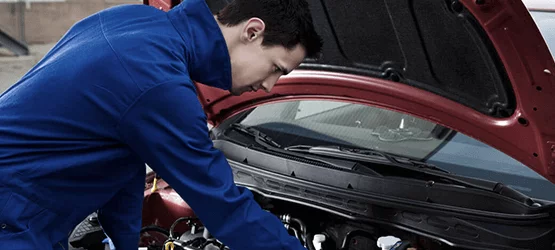 10
Maintenance Scheduling
Send scheduled service alert or notification to drivers based on mileage or engine hours to help in equipment service at the right interval. Data and information on the condition of the vehicles can be used to reduce unnecessary servicing.
Our Developed Apps Have Been

Featured In
Benefits of Custom Enterprise
Fleet Management Solution

Make Data-driven Decisions
Make more informed fleet decisions using real-time data of your fleets. You can dig deeper into your fleet fuel efficiency, cost per mile, the total cost of operation and more. Moreover, you can also take benefit of segmented reporting in order to evaluate different areas of your enterprise.

Boost Competence
You can manage everything from workload forecasting to scheduling repair and maintenance procedures while sipping a tea in the office canteen. It will help you to get broad solutions for a different aspect of management and maintenance of fleets. As you can also predict workloads, so you can save huge time while scheduling different tasks.

Enhance Productivity
You can streamline the entire enterprise fleet's processes and automate all the manual tasks. Moreover, you can automatically calculates metrics and instantly notified the right parties about vehicle issues, low inventory quantities and more.

Improve Fleet Safety
By having a fleet management solution in place, you can get an opportunity to improve safety habits. Moreover, fleet managers can easily analyze patterns, behaviors and habits of individual drivers. Making use of this information, you can make informed decisions on how to enhance driver habits and more.

Automated Fleet Reports
Fleet management solution will also benefit you to get automated fleet reports on hourly, daily, weekly, or a monthly basis, depending on your requirement. With detail reports on the fleet, you will comprehend the habits of your fleets to be able to make adjustments based on the analysis.

Boost Overall Customer Service & Satisfaction
You can improve cargo delivery time by providing more efficient services to all your clients irrespective the operation you run. When your customers will get delivery on time and high-quality service, it enhances the overall customer service and satisfaction, resulting in increased customer retention rate.
Custom App-Based Enterprise Fleet Management Solutions That Developed By Us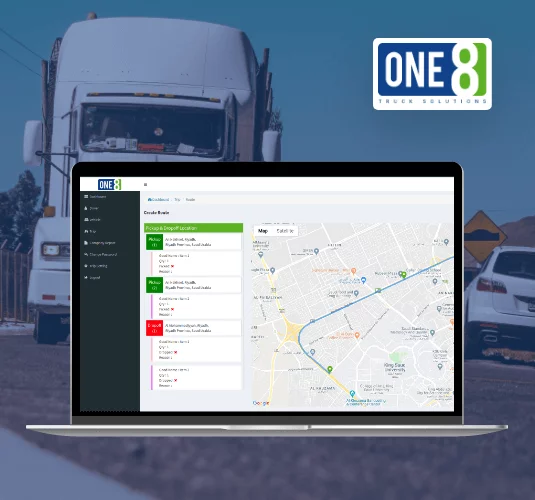 We developed One8, an enterprise fleet management software for a client in Saudi Arabia. The client owns a logistics company and wanted to automate his business operations. The aim of this software is to help the registered companies make shipping requests and keep track of their shipments at the same platform.
The driver Android app is used by drivers to accept or request shipping requests and manage their shipping trips
The company admin panel lets the registered companies make shipping requests and track their shipments on the map
The super admin is controlled by the client to monitor all the activities of the drivers and the registered companies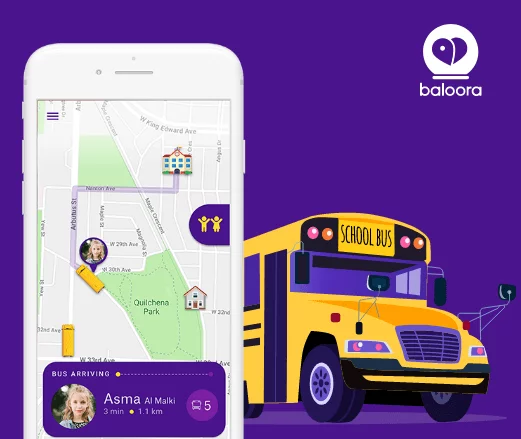 Baloora is a Saudia Arabia based school bus tracking app that we developed for parents as well as school administrators. The main purpose of this app is that the parents and school admins can keep track of the students on the school bus at any given time. The app also notifies in case of emergencies or route changes.
The app comes with 4 components- Parent's app, Crew/ Driver app, School Admin, Baloora super admin.
The app uses GPS technology to give real-time location status of the bus.
The app helps the parents and school admins to be at peace of mind with regard to student safety.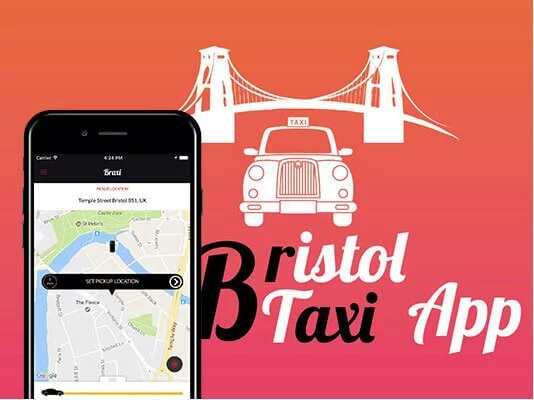 Braxi
Braxi is a mobile app-based fleet management solution that is especially developed for local riders of Bristol, United Kingdom. The application comes with a complete solution including riders' and drivers' app and admin panel that allows admins to manage both riders and drivers at one single platform.
This solution is developed so simple that riders can book a ride with only two simple steps.
The app comes with two different payment options, including cash and online payment through cards.
Over 4K Drivers are Connected With Braxi.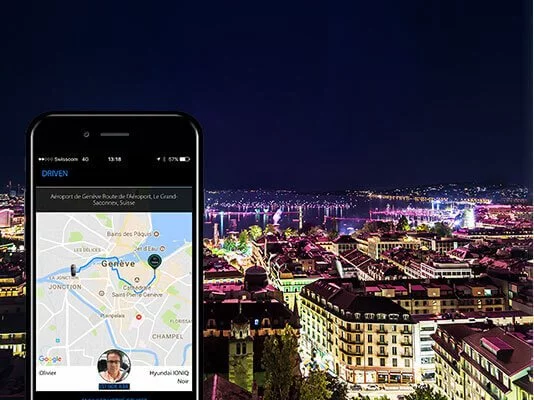 Driven
Driven is a fleet management solution that is developed for Switzerland-based fleet company, serving transportation service to citizens. The app allows riders to book a ride without any hassle. Riders just need to follow three simple steps to book their ride, delivering rich riding experience to its riders in Switzerland.
A fleet solution That trusted by 2000K Riders for Traveling.
Over 1000 Drivers Connected with Driven
A Popular Fleet Management Solution in Switzerland
Looking for a custom enterprise fleet management solution?
Our Enterprise Fleet Management Solution
Development Process

1. Requirements
Initially, our business representative will contact you. He will contact you to comprehend your enterprise fleet business and its requirements. Then, he will discuss whether you want to develop a mobile or web-based solution to automate and manage your fleet.

2. Wireframing
It's time to make a blueprint structure of your web or app-based fleet management solution. Our business analyst will make a wireframe of each screen so that you can understand the aim of different screens, features and specifications.

3. Designing
Now, our experienced designing team will start designing your own enterprise fleet management solution. Based on your requirements like a mobile or web-based solution, our team will design your solution with graphic, perfect color scheme, subject and iconography.

4. Development
At this stage, our development team will start developing your enterprise fleet management solution that will automate your daily fleet activity like managing drivers and drivers assignments.

5. Testing
The essential step of the process is to test your developed enterprise fleet solution. Here, we have an experienced team of quality assurance, who will ensure that your developed solution is bug-free and running smoothly.

6. Deployment
We will also take care of deployment part of your fleet solution. We will deploy your enterprise fleet solution to your server and make it available for your business.
Why Choose Space-O Technologies to Develop Enterprise Fleet Management Solution?
We have a dedicated team of experts, who optimizes your enterprise fleet by connecting and securing your fleet and workforce on a single platform. Here, we can develop customizable fleet management solution, helping you to make right vehicle choices, determine the right time to replace aged vehicles, monitor drivers and their activities, track fleet's activity to ensure you hit your budget.
Our experts make use of the right tools and technologies to make sure that everything runs smoothly, giving you the freedom to focus on running and expanding your business. Whether you own or lease your fleet, and whether it consists of a few vehicles or a few thousand, Space-O Technologies is the right choice for your fleet management needs because of our years of experience in the industry, full-stack developers, and progressive approach to technology and techniques.
Appreciation from Clients
Space-O helped to design the app in a very user-friendly way. They helped us to navigate solutions for the app.

I would like to thank the entire Space-O team for helping us with our photo editing app. We have been working with other developing teams before, and we were able to find Space-O. And all the other developers failed to deliver all great working apps for us. Space-O helped to design the app in a very user-friendly way. They helped us to navigate solutions for the app. And overall went above and beyond with our request.

They were highly recommended to me by my mentor and I am so glad that I chose to work with them.

This was the first app I've ever developed and they been extremely helpful every step of the way, answering questions, writing recommendations, and tips. If you're looking for a high-quality app, definitely go with Space-O technologies.

We were all quite demanding in terms of quality, but Space-O has managed to go beyond, to fulfill our expectations.

When we started 2 years ago, the main struggle was to find the right developing team, because the problem was we were all quite demanding in terms of quality. And, this showed that we were able to develop some successful apps. But, this would not have been possible without Space-O.
Douglas Laver
Australia
The Space-O team were great to work with. Every part of the process went as per the agreed schedule, and the finished prototype met, and in most cases, exceeded my expectations. While Space-O wasn't the most price competitive of the quotes I received, the quality of their work, professionalism, and product, was well worth the additional cost. Highly recommend, and will continue to use their services for future projects.
Philip
United Kingdom
They performed in all aspects excellently. They have given well-appreciated discounts at various stages of the project and also with suggestions that saved cost. When it comes to delivering, they were always ahead of time. We don't know how they do that but that's very impressive. Their agility and customer support is on a different level, well appreciated.
Ashton Asherian
USA
Space-O Technologies showed genuine interest in the project. The efficient team delivered quality results at a cost-effective price. We wanted to develop a minimum viable product that would be ready for scalability. It was a great experience working with them. We are so happy that we had the chance to meet Space-O. We love their work. Their project management and structure were amazing. The team loved what they were doing. There was passion behind every single piece of work.