Client approached us because he wanted to create a tool to fight back against the most dangerous phenomenon of today's modern world – 'Sexting'.
Sexting is the exchange of sexually explicit images between two users (mostly teenagers).
Gallery Guardian is an app for parents to monitor text messages of their kids in order to keep a watchful eye on their smartphone activities.
The app is installed on parent's device as well as on child's device. To pair child with parent's device, Parent needs to generate a login code, which is used in child's app to pair them.
Once Parent and Child's app is paired, The Gallery Guardian allows parents to track the inappropriate images in their child's smartphone, monitors those received, and notifies parents in real-time by push notification every time they send or receive such images.
The sole purpose of developing Gallery Guardian is to protect teenagers from sharing and receiving inappropriate images, which is a serious problem in the modern world.
Today, Sexting is the most dangerous modern craze in teenagers that terrifies every parents in the world. Therefore, Client decided to build Gallery Guardian, a text monitoring app, as a simple and transparent solution.
The Gallery Guardian uses Visual Recognition Technology to detect sexually explicit images sent or received on a smartphone and notifies parents in real-time.
Most of the time, parents are last to know, and often thinks that their child would never engage in such Sexting activities until their child is exposed online. So, the main intention behind this text monitoring app was to lower the risk of sexting or being exposed online while securing a child's privacy
Intention

Behind This App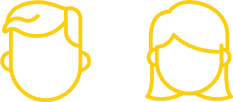 How it works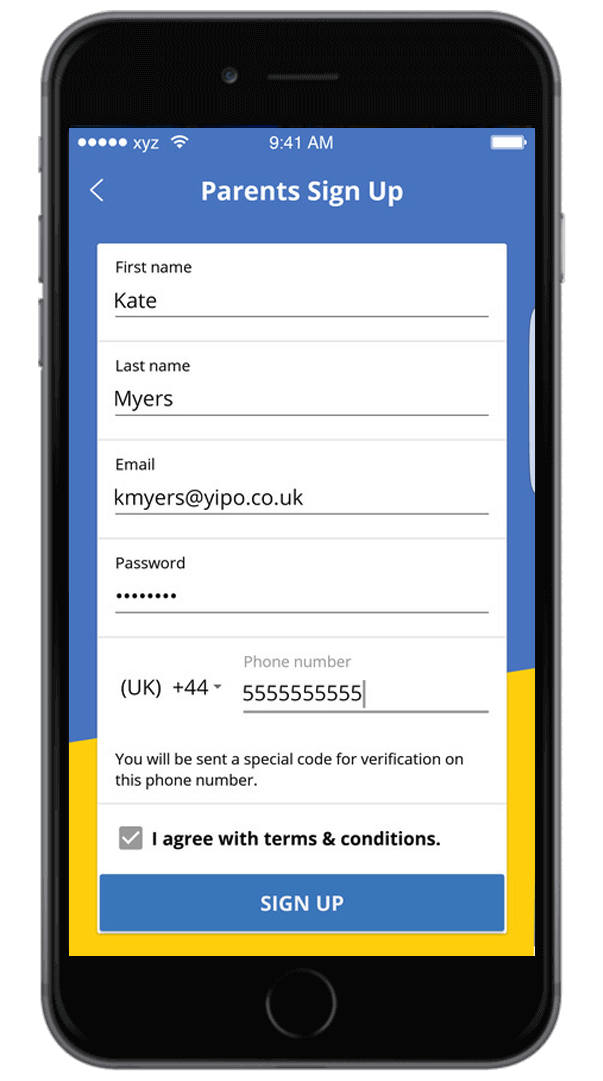 Step 1
After installation, Parents are asked to fill their details in the sign up form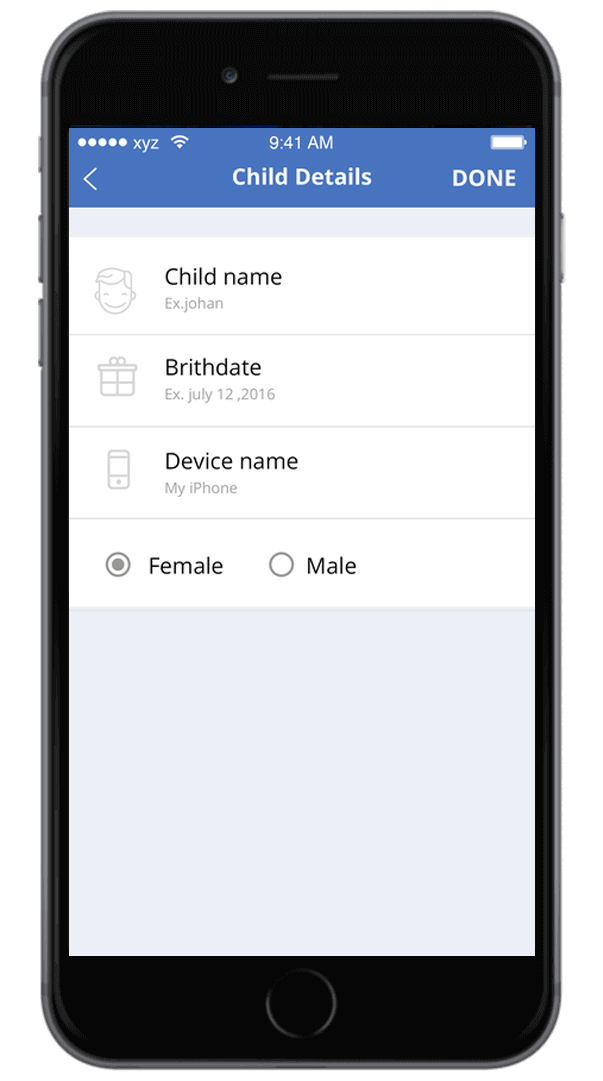 Step 2
After registration, Parents can add child's details to track in real-time by adding new child option.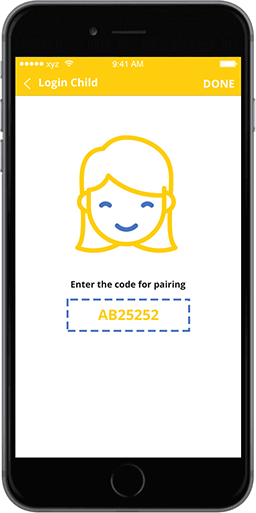 Step 3
Once the parent fills child details, a login code is given. Parents have to enter this login code in their child's smartphone by selecting user as a child after installation.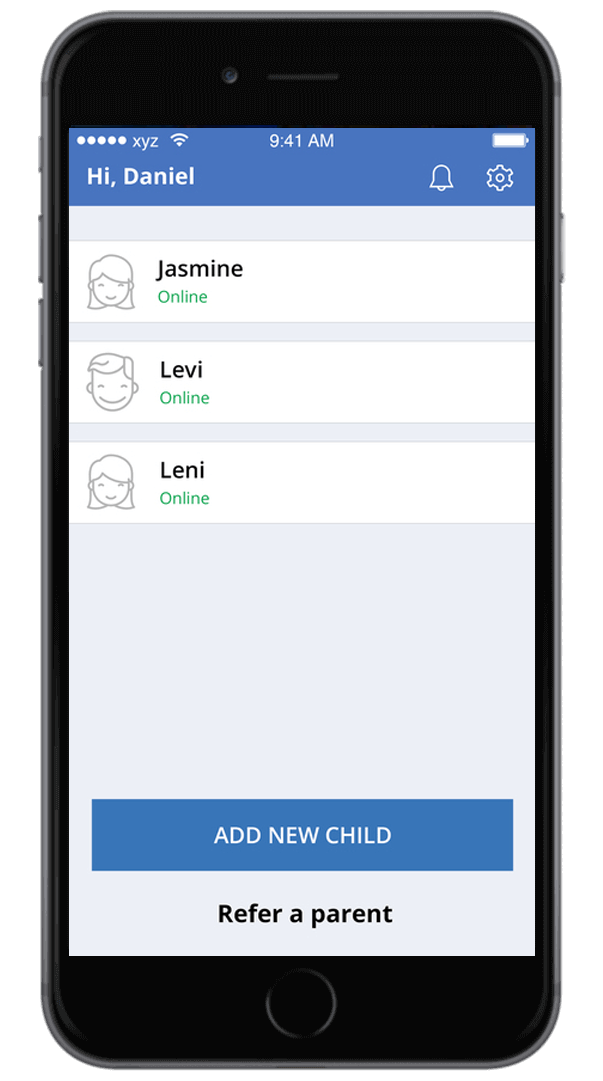 Step 4
Once the parent successfully adds add in child's device, the Parent is notified each time the app tracks any inappropriate image in child's gallery, and also notifies if a child goes offline.
App Development Process
We've always enjoyed working with successful Entrepreneurs having innovative ideas for mobile app development. And when the client for Gallery Guardian approached us with his text monitoring app idea, we were really excited.
The application development process started from the basics. We designed several mock ups for Gallery Guardian and sent them over to client to get his approval. We made the changes required in the design part as per client's recommendation, and passed it over to our design team to create wireframes.
Parallelly, we started frontend development on both, Android and iOS, platforms, and our backend development team studied client's code carefully and enhanced it to deploy in the iOS and Android version.
Since we already had experience in creating complex dynamic logics for several features in our past projects, we did not really face any difficulty, except making this app run 24×7 in the background in users devices.
Now, most of the times, an app is removed from background process after 15 minutes of kept idle. So, in order to make this app run in background 24×7 in users devices, we conducted couple of brainstorming sessions, came up with an ideal solution, and published the app in just 6 months on both, Apple App Store and Google Play Store, including 24×7 background support.
The Result
Gallery Guardian is a one of a kind text monitoring app developed solely for parents to track their child's smartphone activities and reducing the risk of Sexting in this digital age. Within just 3 months of its launch, Gallery Guardian has received quite a success.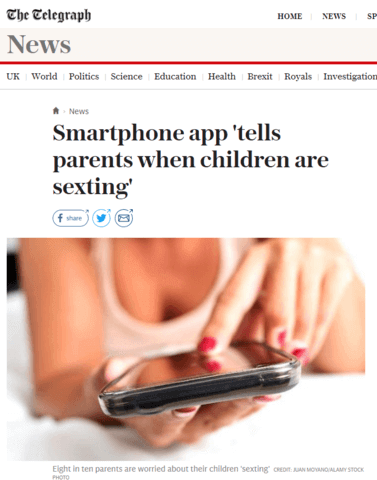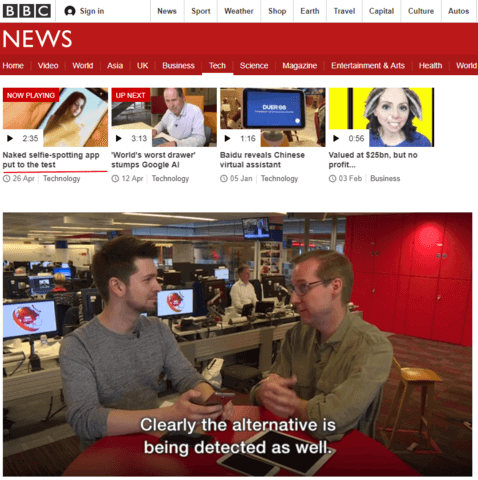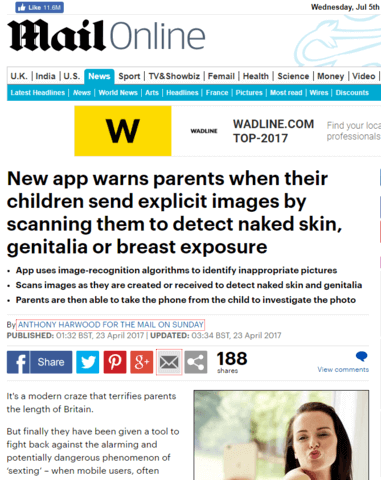 App Development Challenges
24×7 Background Support
As mentioned earlier that most apps are removed from device's background process after 15 minutes of kept idea. So, the biggest challenge we faced in this project was ensuring that the app runs 24×7 in the background process.
The challenge was to make sure that app does not get suspended, even after 15 minutes of kept ideal, and automatically gets activated, in case the app is being killed. Though, this wasn't the hardest part…
The hardest part was to get this app approved in the Apple App Store with 24×7 background support. But, our iOS app developers made the necessary changes to meet the requirements of Apple App Store Approval Process and got this app published in the App Store.
Detecting Same Image Multiple Times
While this wasn't the most challenging part of this article, but the logic was quite complex. However, our iPhone app development team created and applied number of logics, tested out every single scenario, and resolved the issue successfully by writing the right logic for the issue.
Technologies Used

XCode 7.3.1
Supports iOS 9 and above.

Android Studio 2.3.3
Supports ICE CREAM SANDWICH (4.0.3) – Nougat (7.0.1)
Appreciation from Clients
Space-O helped to design the app in a very user-friendly way. They helped us to navigate solutions for the app.

I would like to thank the entire Space-O team for helping us with our photo editing app. We have been working with other developing teams before, and we were able to find Space-O. And all the other developers failed to deliver all great working apps for us. Space-O helped to design the app in a very user-friendly way. They helped us to navigate solutions for the app. And overall went above and beyond with our request.

They were highly recommended to me by my mentor and I am so glad that I chose to work with them.

This was the first app I've ever developed and they been extremely helpful every step of the way, answering questions, writing recommendations, and tips. If you're looking for a high-quality app, definitely go with Space-O technologies.

We were all quite demanding in terms of quality, but Space-O has managed to go beyond, to fulfill our expectations.

When we started 2 years ago, the main struggle was to find the right developing team, because the problem was we were all quite demanding in terms of quality. And, this showed that we were able to develop some successful apps. But, this would not have been possible without Space-O.
Douglas Laver
Australia
The Space-O team were great to work with. Every part of the process went as per the agreed schedule, and the finished prototype met, and in most cases, exceeded my expectations. While Space-O wasn't the most price competitive of the quotes I received, the quality of their work, professionalism, and product, was well worth the additional cost. Highly recommend, and will continue to use their services for future projects.
Philip
United Kingdom
They performed in all aspects excellently. They have given well-appreciated discounts at various stages of the project and also with suggestions that saved cost. When it comes to delivering, they were always ahead of time. We don't know how they do that but that's very impressive. Their agility and customer support is on a different level, well appreciated.
Ashton Asherian
USA
Space-O Technologies showed genuine interest in the project. The efficient team delivered quality results at a cost-effective price. We wanted to develop a minimum viable product that would be ready for scalability. It was a great experience working with them. We are so happy that we had the chance to meet Space-O. We love their work. Their project management and structure were amazing. The team loved what they were doing. There was passion behind every single piece of work.