About Game Set Stat
Game Set Stat is the best tennis point tracker app for iPhone and Apple Watch, enabling users to maintain all their past and current match details along with complete information like date, time, match status with set 1, set 2 and set 3. This tennis tracker app captures the score via the Apple Watch and syncs the data in the application in real-time.
Using this tennis scorekeeper app, tennis players can view and analyze their pro-level match stats on their iPhone at the end of the match. When starting a new match, users just need to launch the app on their Apple Watch and start capturing data about each point that they play. The application will send back point data to users iPhones in real-time.
Key Features of

Game Set Stat App
1
Real-time tracking of past and current matches
Tennis players can track and maintain data of all the past and current matches along with complete information like date, time, opponent's name, matches with set 1, 2, and 3. Users can maintain the history and accordingly plan for the next match.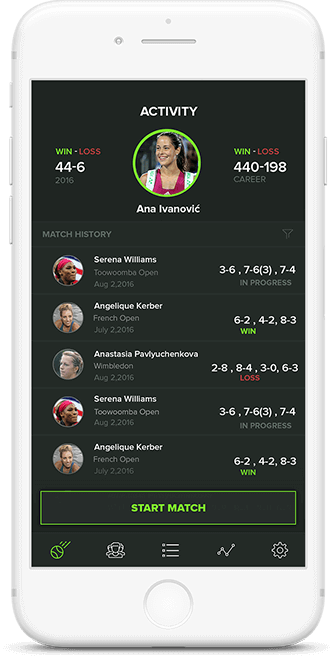 2
Real-time syncing of data
This best tennis app for tracking scores and matches syncs the data in real-time with the iPhone. Whenever the player updates the point or any data in the Apple Watch, the app automatically updates it on the iPhone.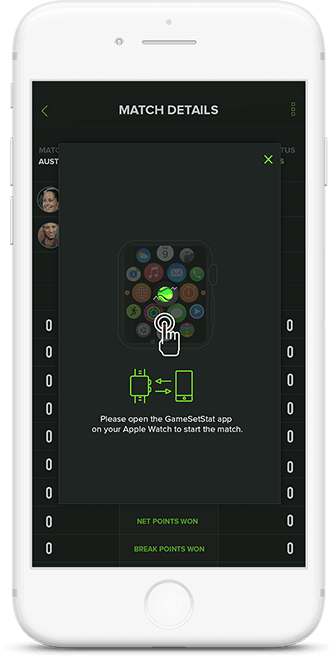 3
Custom format
Tennis players can create custom tennis format that they can play with their friends and tennis partner. They can update the score, review the game and keep improving accordingly using this tennis activity tracker app.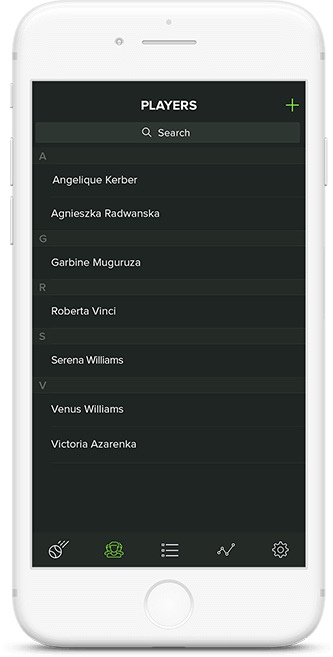 4
Cloud backup
This tennis scorekeeper app stores all your data and information related to your matches on the cloud, so your data is completely safe and secure. If the app user uninstalls the app for a particular time, the data related to their matches, scores, and status will be saved on the cloud, so the user doesn't need to worry.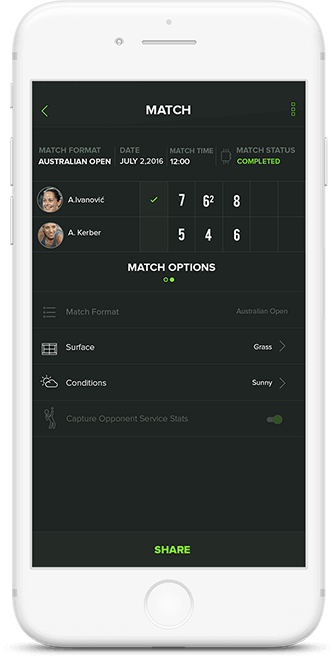 5
Share live updates with friends
Using this score tracker app for tennis, users can create a web link that they can share their friends and family members and allow them to track the live score of the match. The weblink can bed accessed anywhere on the personal computer or laptop without any registration or login.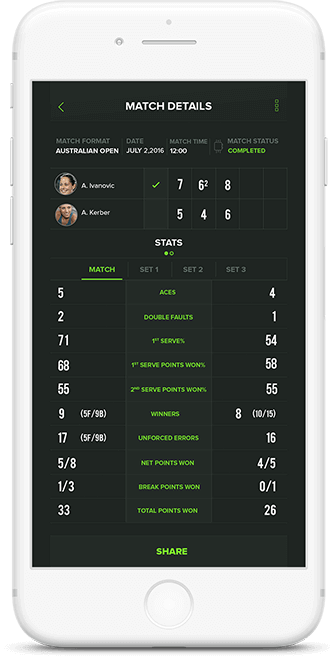 6
Subscription for saving unlimited games
This tennis point tracker app allows players to purchase a subscription for saving an unlimited number of matches with detail information related to those games. Whether the player wants to save 10 or 100 of matches in the app, it will save the entire data on the cloud.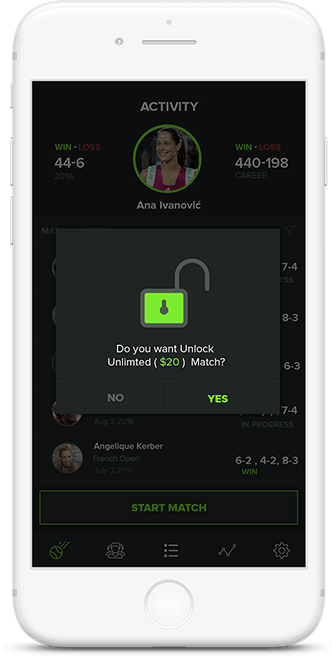 Do you have any such mobile app idea that you want to validate from experts? Get in touch with us and let out expert share an honest view on it.
Other Related Apps
Developed By Us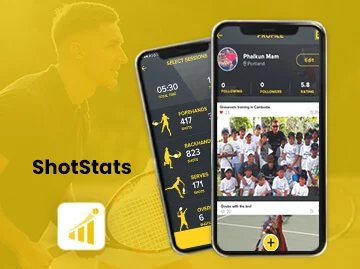 ShotStats
Shot Stats is a wearable device that is connected with a mobile app, tracking a Tennis player's performance after every…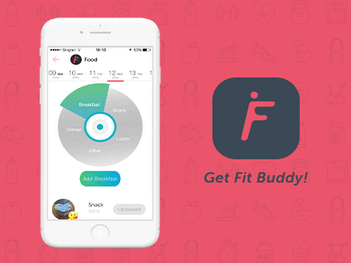 Get Fit Buddy
Get Fit Buddy is a fitness application, helping fitness freaks to manage food journal, maintain an exercise log, and review…
Appreciation from Clients
Space-O helped to design the app in a very user-friendly way. They helped us to navigate solutions for the app.

I would like to thank the entire Space-O team for helping us with our photo editing app. We have been working with other developing teams before, and we were able to find Space-O. And all the other developers failed to deliver all great working apps for us. Space-O helped to design the app in a very user-friendly way. They helped us to navigate solutions for the app. And overall went above and beyond with our request.

They were highly recommended to me by my mentor and I am so glad that I chose to work with them.

This was the first app I've ever developed and they been extremely helpful every step of the way, answering questions, writing recommendations, and tips. If you're looking for a high-quality app, definitely go with Space-O technologies.

We were all quite demanding in terms of quality, but Space-O has managed to go beyond, to fulfill our expectations.

When we started 2 years ago, the main struggle was to find the right developing team, because the problem was we were all quite demanding in terms of quality. And, this showed that we were able to develop some successful apps. But, this would not have been possible without Space-O.
Douglas Laver
Australia
The Space-O team were great to work with. Every part of the process went as per the agreed schedule, and the finished prototype met, and in most cases, exceeded my expectations. While Space-O wasn't the most price competitive of the quotes I received, the quality of their work, professionalism, and product, was well worth the additional cost. Highly recommend, and will continue to use their services for future projects.
Philip
United Kingdom
They performed in all aspects excellently. They have given well-appreciated discounts at various stages of the project and also with suggestions that saved cost. When it comes to delivering, they were always ahead of time. We don't know how they do that but that's very impressive. Their agility and customer support is on a different level, well appreciated.
Ashton Asherian
USA
Space-O Technologies showed genuine interest in the project. The efficient team delivered quality results at a cost-effective price. We wanted to develop a minimum viable product that would be ready for scalability. It was a great experience working with them. We are so happy that we had the chance to meet Space-O. We love their work. Their project management and structure were amazing. The team loved what they were doing. There was passion behind every single piece of work.