About Bada Property Exchange App
Available on Android and iOS platforms, the Bada property exchange app is a property management app that allows people in India to exchange their properties against any home, office, land, and other property.
Users just need to list down their properties, irrespective of the type, size, and city, in this one of the widely used real estate apps. They will start getting genuine inquiries or requests from other users who are interested in the listed property and exchanging it with their own property.
No matter how many properties users have for sale, they only need to do is – list them down in the real estate property management app or we can say the Bada Property Exchange app and start getting inquiries for it.
The user will show his interest by sending a request. Once the request is accepted by the opposite person or property lister, the rest will be handled by the assigned broker. In short, this real estate mobile app will help users with all their real estate needs from listing their property to searching new property, closing deals instantly to get property loan, and get done the property paperwork.
Top Features We Integrated Into This

Mobile-based Property Exchange Software
Customer's App
1
Property listing
This app for real estate comes with a property listing feature that allows users to check the property lists along with complete information like property type, size, cost, area, and city. Property listing contains a list of all the properties that are added by app users.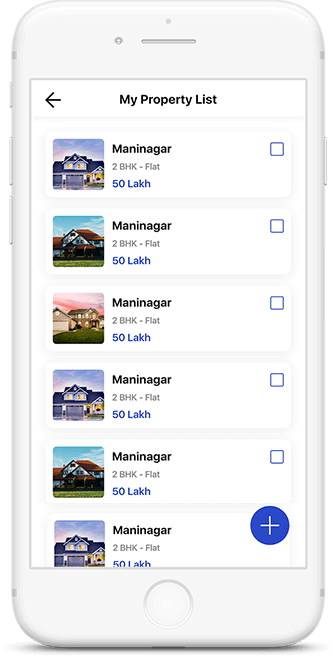 2
Add property
Users of this real estate app can easily add properties in the application, including important details like type, the total area of the property, cost, contact number and name of the owner. No matter how many properties users have, they can list down their properties and start getting genuine inquires.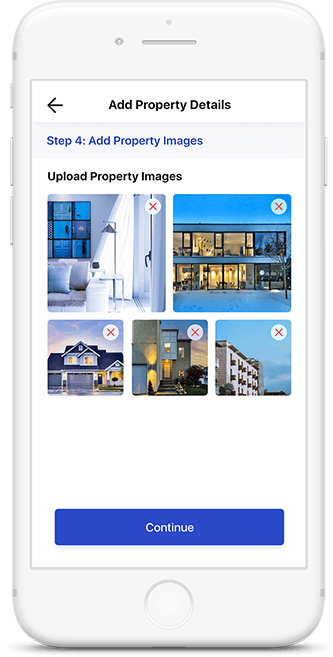 3
Exchange properties
Once the user listed his properties, be it residential, commercial, or land, he can start looking for other properties that he wanted to buy. After finding his interested property, he can contact the owner and take it further. This way two owners can exchange their properties irrespective of the city.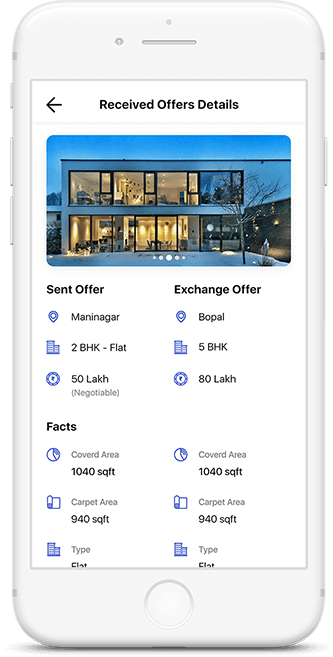 4
Offer Actions
There are four different actions that the user can take when he receives an offer for the property. The first action he can take is to accept if he finds a deal good and he can reject if he is not interested. Cancel option is for the request sender, he can cancel the request if the opposite owner has not accepted the request. The last action is – resend that will be available for request sender. He can resend the request to the property owner with a better deal and offer.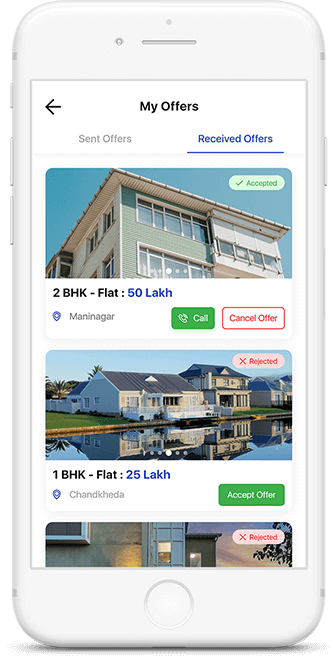 5
Favorite
The app users can mark any property as favorite whether it is in the same city or another city. They can view the property listing and mark any properties as their favorite and manage the favorite list. Under favorite, they can find all their favorite properties and show interest in any of them.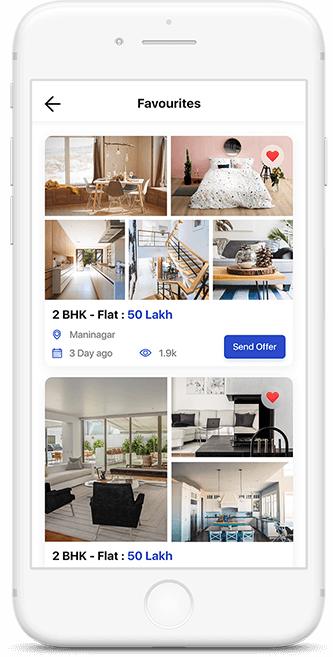 6
Filter
The customer's app has a filter feature, allowing users to search properties by applying filters. Users can apply filter and search for a particular property by applying filters like location, city, budget, and type of property.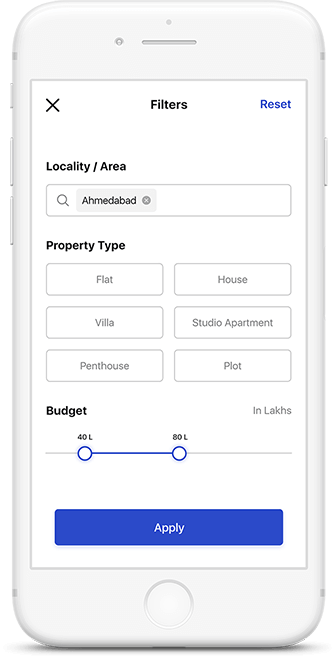 Admin Panel
1
Add brokers
The admin of the business can add new brokers from the dashboard panel. The admin can fill the required information of the broker like name, contact number, total experience, location, and other required information.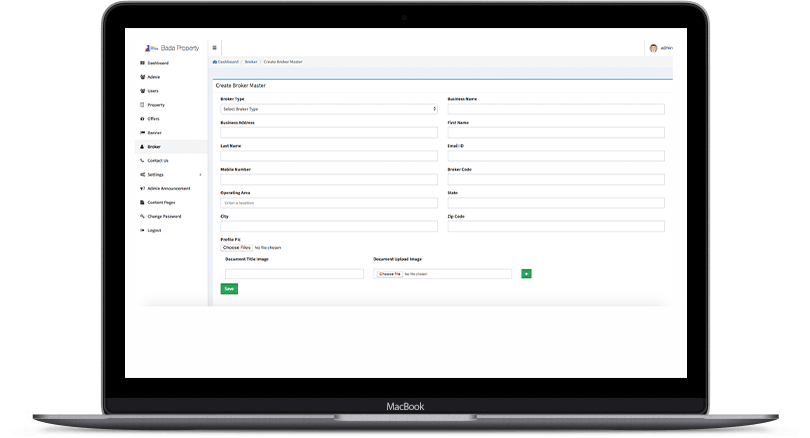 2
Accept property requests
The admin of the business can accept property requests from the app users, or we can say customers who want to sell their properties. With a single click from the admin panel, the admin can accept different requests, reviewing all the properties.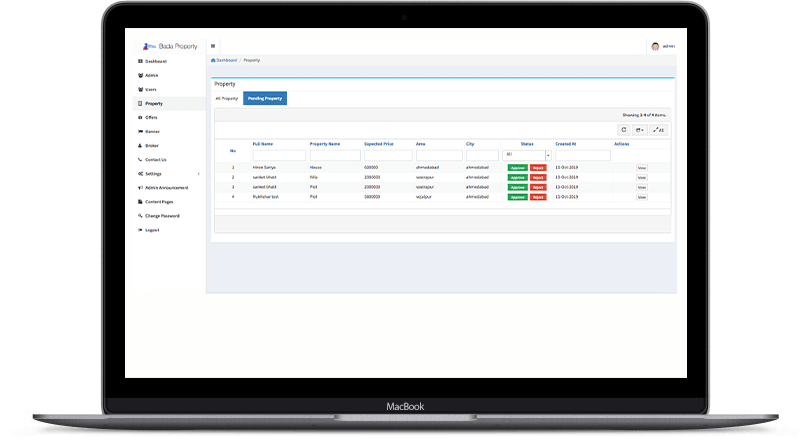 3
Announcements
The admin can make any announcements from the panel. Whether he wants to make an announcement to customers or brokers, he can announce any feature, offers or interesting deals that are going on.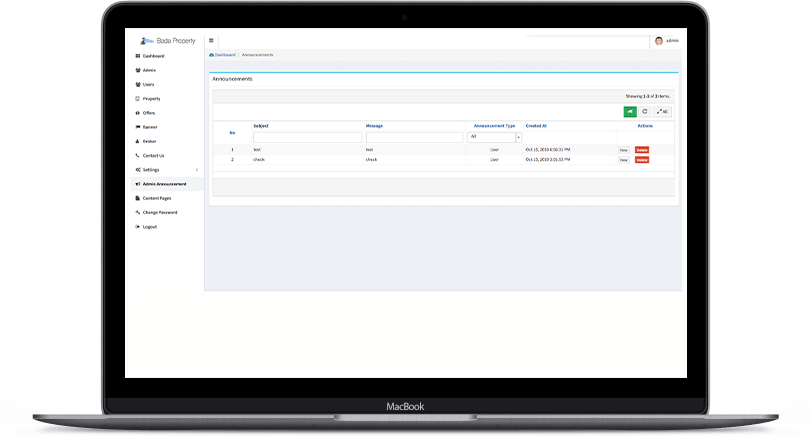 4
User management (Roles)
From the dashboard panel, the admin can create sub-admins with limited access to the features of the panel. There are three roles, including super-admin, report viewer, property approval. The assigned roles with limited access can perform their tasks easily.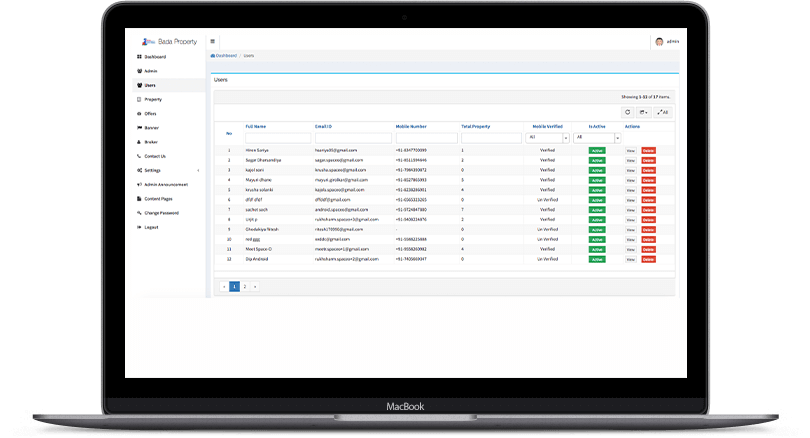 Future Updates That We Have Planned

For This Property Management App

My wallet
Our client has asked our team to include My wallet in the second version of this application. My wallet feature allows users to maintain their earnings earned through referral code. The earned money can be used while showing interest in the properties.

Broker change
In the near future, the customers will get a feature of changing broker in this real estate software solution. They can change the broker if they are not satisfied with the current broker or finding any difficulty with him.

Broker rating
With the broker rating feature in the real estate property management software, customers can give a rating to the assigned broker as per their experience. From 5 stars to 1 star, they can select the star rating and share their experience.
Do you run a business where you manage several customers, daily tasks manually, and make paper-based reports? It's time to take your business online and develop a mobile app. Consult our app consultants now and know how the app can benefit your business.
Other Related Apps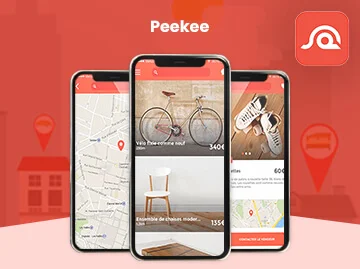 Peekee is an eBay like application, helping users to buy and sell second-hand objects from nearby place. It is the…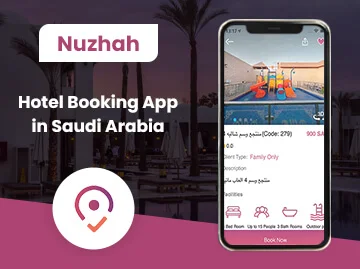 Nuzhah is an app for hotel booking. It comes in two variants – Nuzhah for guests and Nuzhah for hosts…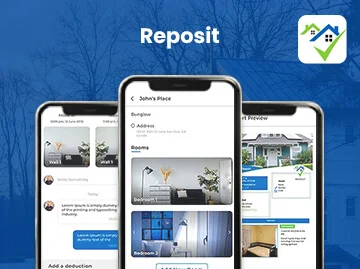 We design and develop rental applications. We recently developed this rental app for landlord and tenant's documentation…
Appreciation from Clients
Space-O helped to design the app in a very user-friendly way. They helped us to navigate solutions for the app.

I would like to thank the entire Space-O team for helping us with our photo editing app. We have been working with other developing teams before, and we were able to find Space-O. And all the other developers failed to deliver all great working apps for us. Space-O helped to design the app in a very user-friendly way. They helped us to navigate solutions for the app. And overall went above and beyond with our request.

They were highly recommended to me by my mentor and I am so glad that I chose to work with them.

This was the first app I've ever developed and they been extremely helpful every step of the way, answering questions, writing recommendations, and tips. If you're looking for a high-quality app, definitely go with Space-O technologies.

We were all quite demanding in terms of quality, but Space-O has managed to go beyond, to fulfill our expectations.

When we started 2 years ago, the main struggle was to find the right developing team, because the problem was we were all quite demanding in terms of quality. And, this showed that we were able to develop some successful apps. But, this would not have been possible without Space-O.
Douglas Laver
Australia
The Space-O team were great to work with. Every part of the process went as per the agreed schedule, and the finished prototype met, and in most cases, exceeded my expectations. While Space-O wasn't the most price competitive of the quotes I received, the quality of their work, professionalism, and product, was well worth the additional cost. Highly recommend, and will continue to use their services for future projects.
Philip
United Kingdom
They performed in all aspects excellently. They have given well-appreciated discounts at various stages of the project and also with suggestions that saved cost. When it comes to delivering, they were always ahead of time. We don't know how they do that but that's very impressive. Their agility and customer support is on a different level, well appreciated.
Ashton Asherian
USA
Space-O Technologies showed genuine interest in the project. The efficient team delivered quality results at a cost-effective price. We wanted to develop a minimum viable product that would be ready for scalability. It was a great experience working with them. We are so happy that we had the chance to meet Space-O. We love their work. Their project management and structure were amazing. The team loved what they were doing. There was passion behind every single piece of work.